The following is an overview of Azuma's mainstay thread.

For Clothing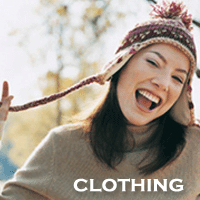 We have available a rich array of materials and multicolored sewing thread corresponding with the myriad of materials and colors in the fashion industry.
Our sewing thread has high tensile strength and low elongation, which is indispensable to the high quality production required for clothing. It possesses stable sewability in a wide range of sewing machine settings. Also, our thread is very supple so it adapts to the material and the material's feel is not lost. We conduct research in partnership with apparel makers and sewing firms to provide high quality, highly original sewing thread.
Thread Used
Various brands of polyester spun sewing thread, filaments, composite threads, wooly sewing threads, and embroidery thread

For Jeans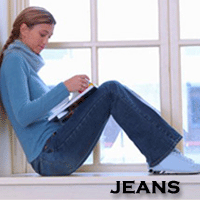 We carry various types of sewing thread for jeans, including revolutionary core sewing thread that is resistant to hard stone washing and bio-washing with bleach etc. and which enables the color of the stitch to fade together with the denim, polyester sewing thread that is incredibly strong, making it compatible with high-speed sewing, cotton sewing thread optimal for vintage jeans.


Thread Used
Various brands of polyester spun sewing thread, cotton sewing thread and core spun yarn

For Leather Products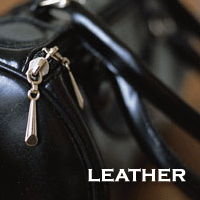 Azuma carries sewing thread characterized by a high-class luster and the appropriate degree of elongation suitable for leather products. The thread can be used in a wide array of applications as it makes beautiful seams with tightness, uniform stitches and good colorfastness. We have a full lineup of counts to match the material thickness.
Thread Used
Various brands of filament thread, polyester spun sewing thread and bonding sewing thread

For Shoes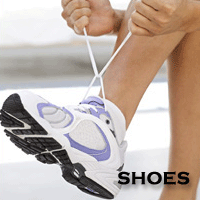 Thread types are divided into thread for design and thread for the functions required in shoes and wear/water-resistant sporting shoes. We carry sewing thread that is highly wear-resistant, has little unraveling, is very strong for exceptional sewability, and has tightness and outstanding weather-resistance. We also have a great selection of low counts in a wide variety of colors.
Thread Used
Various brands of polyester spun sewing thread, filament thread and bonding sewing thread

For Auto & Industrial Materials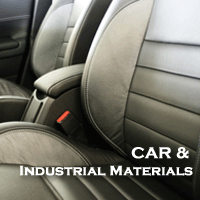 Along with low count sewing thread superior in strength and weather-resistance such as polyester and vinylon, Azuma also carries high performance specialty fiber thread that uses cutting-edge fiber technology. Our varieties of sewing thread have outstanding strength, heat-resistance, non-combustibility, ultra fire-retardant properties, weather-resistance, chemical-resistance and elasticity compared to conventional fibers.
Thread Used
Various brands of filament thread, bonding sewing thread, aramid fiber yarn and high functionality fiber sewing thread